Welcome to Phoenix Equestrian Center, LLC
Home of Oxbow Stables and Riding Club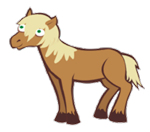 Oxbow Stables offers English horseback riding lessons in Hamburg, NJ and is set on 80 acres in the Sussex county area of Northern New Jersey. Oxbow Stables is home to over forty five horses, and generations of riders that call it home and enjoying the numerous events and riding activities offered there.
Oxbow is dedicated to the art of traditional horsemanship.  Our primary equestrian disciplines are Show Jumping, Dressage, Stadium Jumping, and Cross Country, however all riders are welcome.  We are a very active stable, providing lessons, horse training, horse care, transportation and preparing for numerous eventing competitions throughout the year.  Horse Camp in addition to the USEA recognized horse trials, our calendar includes schooling on premises, eventing horse shows, clinics, combined tests, outings to the beach, public parks, hunter paces and alternative events so our students receive an all-rounded education. Our instruction program is devoted to teaching horsemanship based on traditional principles. Our students included are adults, children and seniors, beginners to advanced. We work within your "comfort zone" to achieve all your goals.
*Note to Groupon customers: You must call and schedule your riding lesson at least 24 hrs. in advance. This allows us to insure a horse and instructor will be available for your use during a time convenient for you.